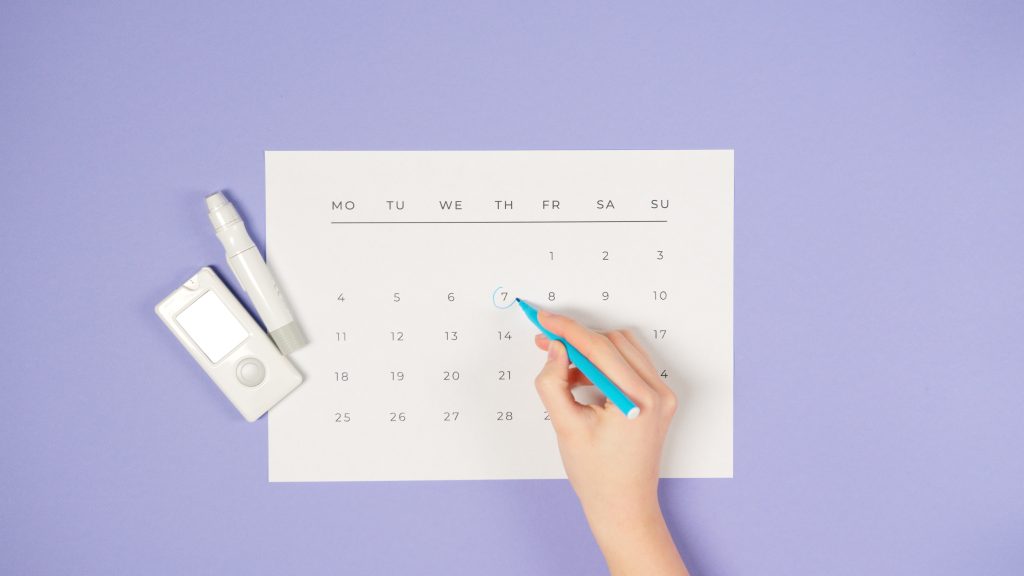 An update from the team
I. ROADMAP / EXECUTION
Initial roadmap published before mint here: https://partydegens.io/#membership
Like all startups, we hit bumps down the road, and things have been at times not ideal. However, by the end of this month, which marks our 1 year anniversary, we will have delivered the entire roadmap promised before mint, despite the adverse market conditions. 
1. Artwork: We have collaborated with 20 of the most famous artists in the NFT space for our initial drop. Although the artwork hasn't been welcomed by many, the fact that they participated in the drop cannot be ignored and the NFTs holding those artist traits are still valuable and are in many cases keeping high floor prices. The continued involvement of the guest artists in the project was not a contractual obligation and it was at their discretion if they wanted to provide additional value.
Additionally, we took on community feedback and delivered 3 new versions of the artwork through the rEVOLUTION drop, which was generally well received. Despite the artwork being criticised upon launch, our polls showed that the OG artwork was still the most popular in the community, which is why we allowed holders to keep the OG design.
2. Digital Events: Our first event streamed in Decentraland was the Art Basel in Miami last year, only one month after the mint. This year, we partnered with Stageverse to stream one of our NFT.NYC events, while the CyberPunk event at the VR World was streamed in Decentraland.
Our ambition was, however, always to create a special place that we can be proud of, and can call our home. After 6 months of work, we announced the 0xArena, a 6×6 venue that features an open-air stage, three indoor clubs, VIP areas, a concept store for digital merch, NFT gallery, a conference hall and more, making it one of the biggest entertainment venues in the Metaverse. Additionally, as announced, PD will be one of the main programming partners during the upcoming annual Metaverse Music Festival in DCL, bringing together several communities, partners and musical acts under one roof.
3. IRL events: In what is the core of the Party Degenerates project – events & connecting people IRL – in less than a year, we hosted or facilitated access to a number of events that is unmatched by any other NFT project and it's comparable to that of big, established event promoters with hundreds of employees. We organized events across the globe and provided free access to PD holders to some of the world's best clubs and festivals in top destinations, including Miami, New York, Ibiza, Cancun, Lisbon, Pag Island, Zug and Sibenik. Additionally, we recently managed to deploy a business model that made us break even at our NYC events despite booking the likes of Diplo, Don Diablo, Blondish, PlastikFunk etc and without spending a penny for the thousands of people that enjoyed a night out at Ushuaia and/or Hi Club, making this kind of events and partnerships sustainable in the long term.
Full list of events so far:
2021
Proof of Party NFT.NYC, where PDs had the opportunity to meet in real life and for the first time the likes of Seedphrase, Victor Mosquera, Aeforia, Fvckrender, Beige, Cory Van Lew, Claire Silver, Steve Aoki, Don Diablo, Blond:ish, Illestrater and more
Proof of Party Degenerates at Art Basel Miami with our own event in partnership with unf01d, where PDs had the opportunity to meet in real life the likes of ThankYouX, Blake Kathryn, and more and had free access to 5 partner events
2022
Tiësto The Trip was a series of events and unique experiences during the Tiësto weekend in Cancun, including a tequila tasting and lunch with Tiësto himself
The Jungle Party with Damian Lazarus, Agoria and DJ Tennis in Portugal, in partnership with The Sandbox during the Non Fungible Conference
IMS in Ibiza where PDs had access to 15 events across 5 days at Amnesia, Pacha, Destino and more.
Blockdown Conference Afterparty with top100 DJ PlastikFunk, La Fleur & Seedphrase at in Croatia
unpaired. NFT Gallery Opening with a series of Party Degenerates guest artists exhibitions and an opening reception attended by many executives from some of the biggest Blockchain companies in the world
The Big Apple @ NFT.NYC where PDs had access to Deadmau5, VR World with Pussy Riot, and what was the best party during the week, our very own event with Diplo, Don Diablo, Blond:ish, Seedphrase and Plastik Funk.
Sonus Festival in Croatia with access to 4 clubs and over 10 events with multiple headliners
VIP access to over 200 events headlined by the biggest names in the industry at Hï Ibiza – world's no.1 club and Ushuaïa Ibiza, world's no. 6 club.
Ushuaia Ibiza: headliners including Martin Garrix, Swedish House Mafia, Calvin Harris, Andrea Oliva, Camelphat, David Guetta, Dimitry Vegas, Like Mike, Fedde Legrand, Joris Voorn, Ilario Alicante, DJ Snake, Timmy Trumpet, Armin van Buuren, J Balvin, The Martinez Brothers, DJ Snake, Martin Solveig, Nic Fanciuli, Kölsch, Tomorrowland & El Row parties, Kygo, Hardwell, Eric Prydz, Paul Kalkbrenner, Maya Jane Coles, Robin Schulz, and many more
Hï Ibiza: headliners including Black Coffee, Armin Van Buuren, The Martinez Brothers, Tale of Us, David Guetta, J Balvin, Peggoy Gou, Martinez Brothers, Nicky Jam, Fisher, Paco Osuna, Jamie Jones, Apollonia, Marco Carola, Nicole Moudaber, Artbat, Idris Elba, Amelie Lens, Stephan Bodzin, Adam Beyer, Paul Kalkbrenner and many more.
We feel it is safe to say that no other NFT project has come close to providing access to as many IRL events and top class artists as we did in less than a year since inception. Most of the summer, a single night out in Ibiza in any of these 2 clubs was already delivering the same value as the current price of a PD NFT.
4. Value-on-value: While we could always have done more and better, a number of whitelists have been granted by some of our guests artists to the PD community, including Peter Tarka and Dario de Siena, as well as by some of the important brands and projects such, including Dolce & Gabbana, Nametag, SUPERF3ST, Stageverse, Satoshi island, Exclusible and Audioglyphs.
All the above while applying the principle of either
a) Giving access to existing guest artists work or
b) partnering with projects that are in a way or another complementary to PDs, as opposed to accepting all the requests of partnerships from projects that are merely looking for exposure towards existing communities while in pre-mint (looking to maximise their sales)
The project was not mature enough for a breading mechanism and in response to the pledges for an improved art, we created instead the rEVOLUTION drop, a unique never-seen-before dual data mechanism that allowed collectors to choose a new design among 3 available, and to switch in between the new design and the original one at will, free of gas.
5. Exclusive Merchandise: We emphasized from the beginning that we are looking into providing quality products for our community members, not basic "made-in-x-country" merch, hence we have spent months scouting and negotiating with what we consider the absolute best fit brand for PD. At this stage, unfortunately we cannot reveal much, however we can hint that we are going to collaborate with a top Paris-based fashion brand on both digital and physical merch. More info will be released around our 1st anniversary.
6. Give Back: The foundation is incorporated in the UK, pending approval for charitable status by The Charity Commission, England and Wales non-ministerial government department. Once this is approved, the Foundation will become active. The UK was chosen for a series of reasons which will be exposed in more detail once the charity is active but in a nutshell, in the UK we have the best opportunity to successfully run the organisation and make an important impact on the lives of creatives in need.
7. Community: The community wallet is active and operational.
8. Commercial Rights: Members have full ownership of their Party Degenerates NFT, including commercial usage rights.
9. Expect the Unexpected: We created Unpaired, an ambitious project that aims to make the world a more connected and expressive place. The first step was the opening of the Unpaired Gallery, Switzerland's first NFT gallery, located in the Crypto Valley. In just less than 4 months, the gallery has quickly become the cultural epicentre of the Crypto Valley, gaining attention from top institutions and corporations, including INSEAD, Tezos, Solana and more.
To further develop the project, we announced that a token will be released and that we will take as much time as needed in order for this to be a successful lunch. What we are trying to achieve was never done before, as it connects the token with IRL interaction. Nevertheless, the Gallery is up and running, something that was not part of the initial roadmap but brought a lot of value to the PD/Unpaired ecosystem.
To those of you who trusted us in this process, thanks for the support.
For any of you who feel you can bring important skills or network to contribute to executing our ambitious vision, in line with the quality of the partnerships and events we delivered until now, our doors are always open and the team can be reached at hello@partydegenerates.com.
II. TREASURY
As of now, nothing has changed since our last update, which has been circulated around discord on various occasions over the past year. The initial 5000ETH that remained after paying the guests artists, incorporation fees, legal fees and everyone involved around in the mint, were divided as follows:
– 3000ETH are staked directly with the Ethereum Foundation, through our Swiss Bank, and cannot be unstaked before the Shanghai update.
-1500ETH have been converted to XTZ and have also been staked through an institutional grade mechanism
– 500ETH have been used for company operational costs.