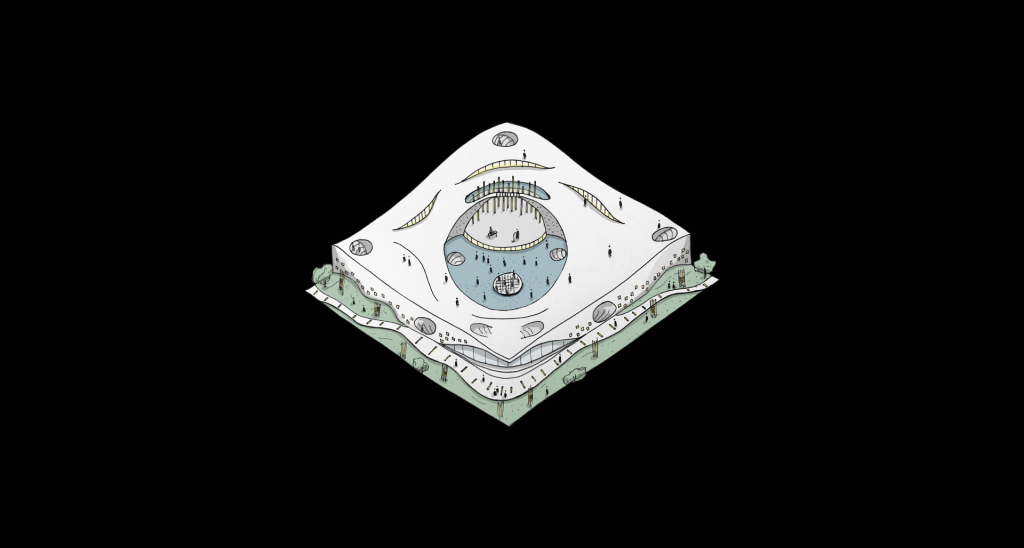 Introducing 0xArena – the world's largest, most inventive, most inclusive live entertainment venue.
After months of development in the metaverse, we are excited to introduce the 0xArena, our new home in Decentraland, a project brought to life by @unpaired__ for our @PartyDegens community, partners and friends.
The venue will be inaugurated on the 10th of November – a date that marks the beginning of Decentraland's Metaverse Music Festival (NOV 10-13), where Party Degenerates is one of the main programming partners, with hundreds of thousands of people participating.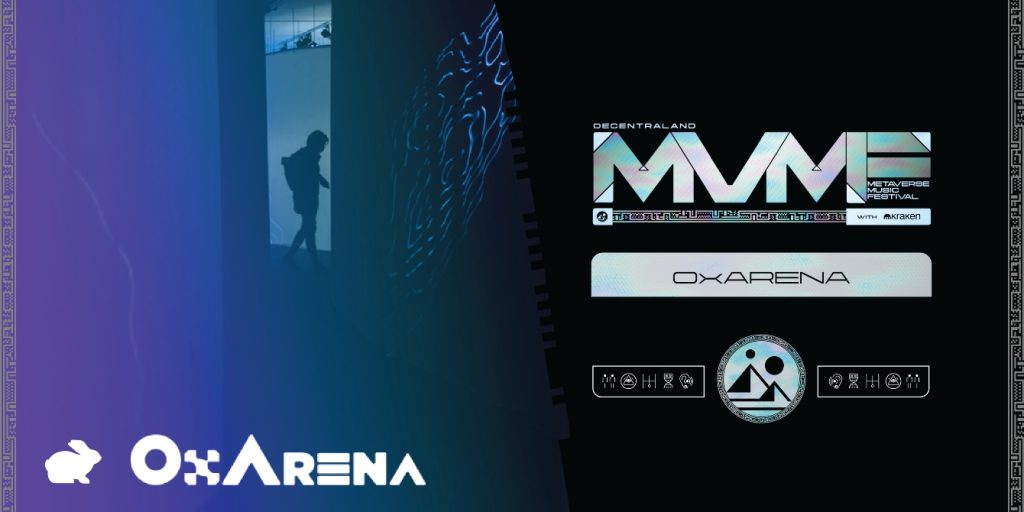 Uniting the active experience of a real-world venue with the innovation of best-in-class digital entertainment.
The 0xArena is a unique 6×6 build, located at the core of Decentraland's entertainment area, making it one of the largest in Decentraland and the largest entertainment venue at the DCL Metaverse Music Festival.
Active Experiences
A unique build in Decentraland's prime entertainment area, the venue features an open-air stage, three indoor clubs, a concept store for digital merch, a conference hall, NFT galleries and more.
Social Connections
Inspired by Starchitect Zaha Hadid's works and Steve Jobs's Apple Park, 0xArena's architectural fluidity provides a socio-spatial manifestation that entails the conjoining forces.
Creative Freedom
Music, art and technology make it all happen here.
Featuring expressive new ways for fans to show their support, the numerous rooms can be customised and adapted to organisers and artists' liking.
Cultural Innovation
With unique ways to engage audiences and elevate performances, 0xArena will change the way we connect to the web3 culture online. We celebrate the full spectrum of shared human emotions.
Special thanks to @VoxelArchitects for their contribution and such a fine execution under our creative direction.