More connects us than separates us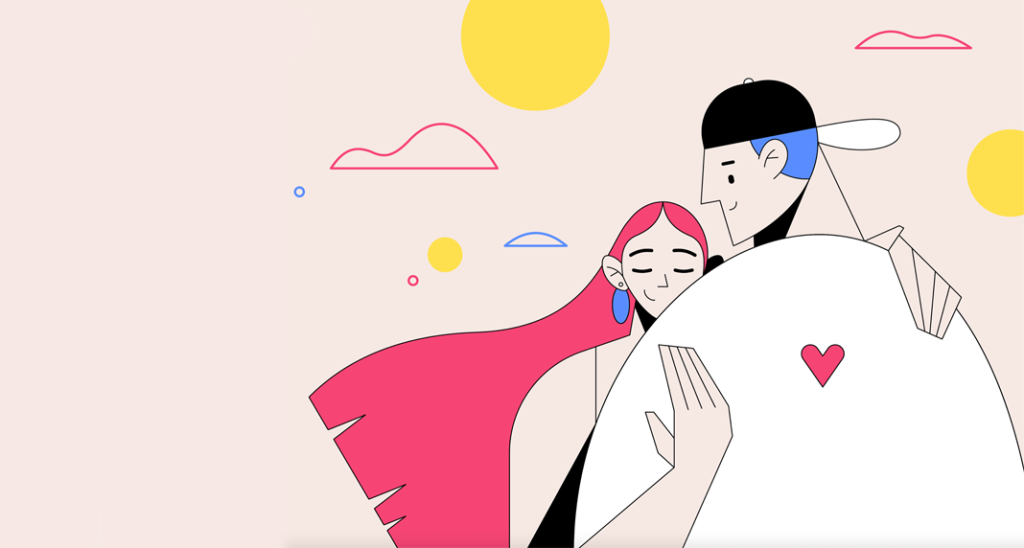 "In times of crisis, the wise build bridges, while the foolish build barriers." – King T'Challa in Black Panther.
We've been looking forward to this day as we finally get to share with you the names and cultural provenance of the three collections introduced along with the Party Degens rEVOLUTION drop. They are excited to meet you! Watch out on Twitter for more sneak peeks into the collections in the next days.
This month, we also reserve the right to release more than one announcement. Stay tuned!😜
Woodstock 3.0
Ready for the Web3 party, Woodstock 3.0 embodies the "make love, not war" mantra and symbolises a countercultural anti-war movement. Born out of groovy vibes, free love, and musical notes of peaceful dissension, Woodstock 3.0 personifies a modernised Woodstock Festival that is needed in today's times. This collection reminds us that we have the power to alter the course of history through advocating for peace, freedom, and love.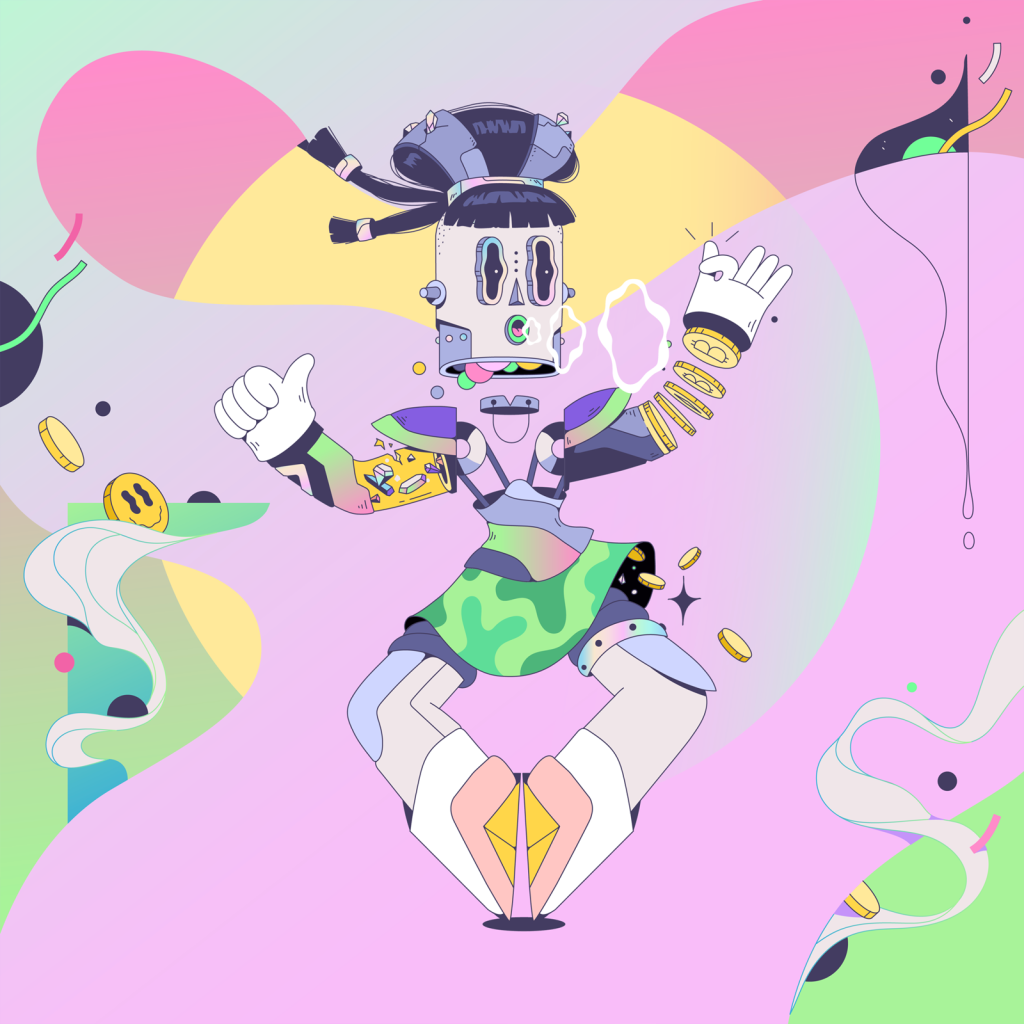 Love Parade
Inspired by the techno movement originating in Detroit in the 80s and the revolutionary changes in Europe at the time, Love Parade was one of the greatest street parties ever, representing dance music's utopian ideals. The Love Parade summons us out of our caves—we've been separated too long. This collection reminds us that the antidote to isolation lies in our unity as one human family. The future is ours.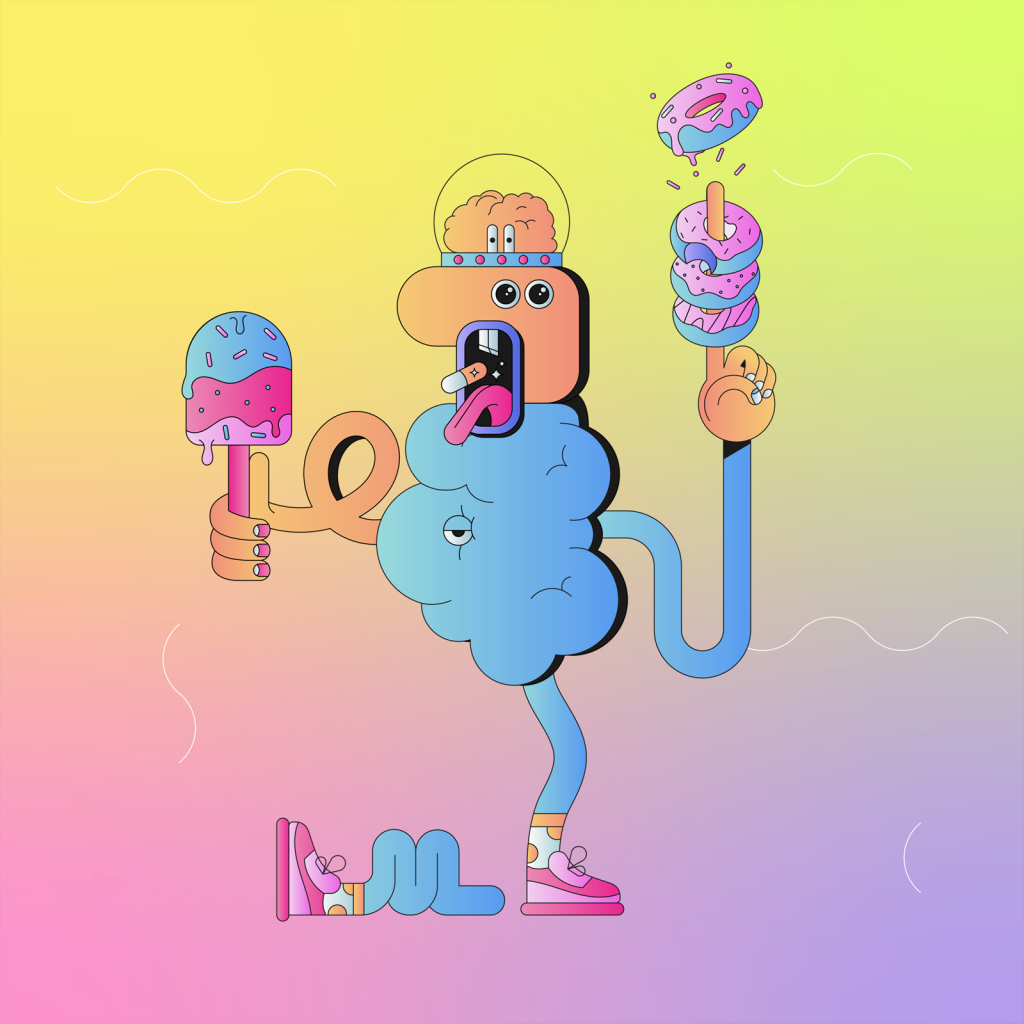 The Night League
While the first 2 collections have historical references, The Night League is meant to symbolise a contemporary movement that promotes a fun, flirty, non-judgmental state of mind. A congregation of degens who come from different walks of life getting together to forget the world's troubles and to play the high-level status game at night.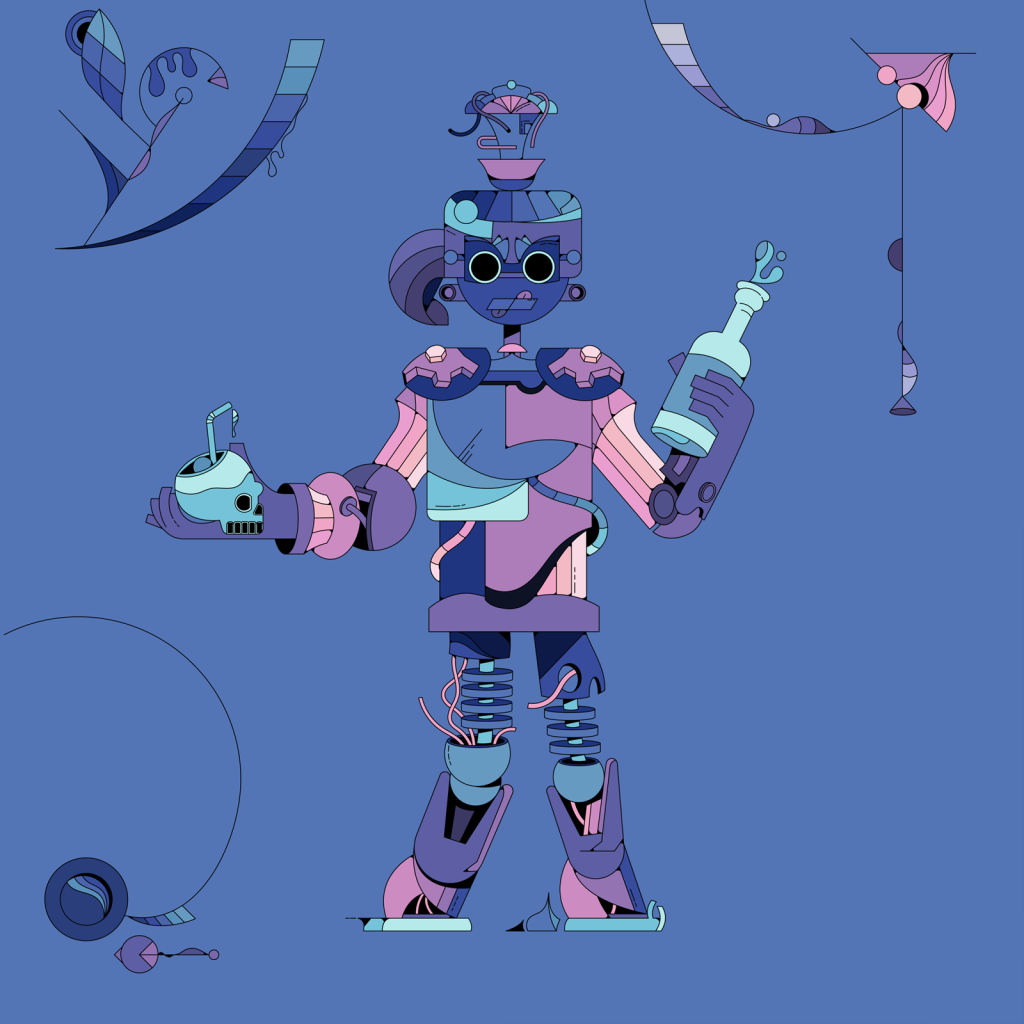 Spring is nature's way of saying let's f***ing party! #LFP
As the start of spring approaches, it's time we emerge from our shells and party! We are constantly looking for exciting and new ways to engage with our community, and today we are proud to announce our partnership with Pollen and their Cancun experience with the Dutch DJ and producer Tiësto.
A Grammy® Award-winning, platinum-certified, and international icon, Tiësto is the only artist to ever hold the titles of "The Greatest DJ of All Time" courtesy of Mixmag, "#1 DJ" according to Rolling Stone, and "The Godfather of EDM" as proclaimed by Billboard.
Pollen shares our mission to build, curate, and deliver the best experiences all over the globe, exclusively partnering with top tier artists in the world's best destinations. Pollen comes as a natural partner for unpaired. and Party Degenerates. We joined forces in order to deliver a series of unmatched experiences throughout the year for our community. These multi-day experiences bring together music, culture, and IRL meaningful interactions to connect us through unique and memorable events in exciting destinations.
First event of the series: Tiësto – The Trip (31.03-04.04 in Cancun, Mexico)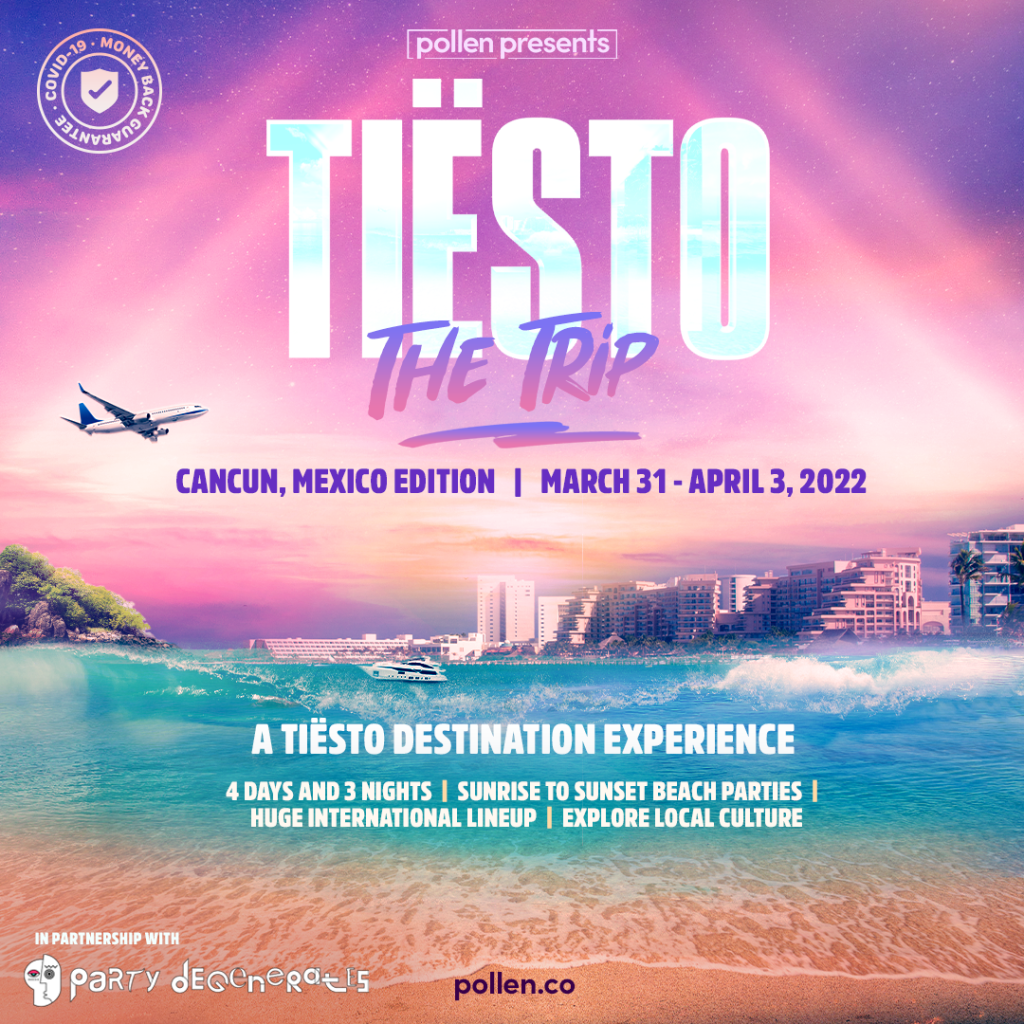 We're inviting the PD community and their guests to join us in a sun-soaked paradise, soundtracked by Tiësto and an international lineup of the top names in electronic music, such asLoud Luxury, Sofi Tuckker, Dombresky, and more. The Trip is three days of headline performances that include club nights, a boat party, a cenote tour, a brunch party, and buzzing day parties set against a backdrop of pristine white-sand beaches on the coast of the Caribbean.
PD token holders will enjoy the Party Pass (3-day event experience) with paying a reservation fee of only $100. Extra access to special areas and experiences will be unlocked by tokens' traits. Yes, the Tulum background will be activated, which will give special pricing on hotel packages as well as other cool perks for other traits. Helmeteers will get a four-free-drinks bonus. Full details will be revealed in the coming days.
Human connection powers cultural innovation
Our name represents relationships as does our purpose. We believe shared experiences establish community and generate lasting bonds. This is precisely why unpaired. exists–not only to bridge the gap between society and innovation but to radically reimagine it. This year, we will be actively participating in, and contribute to, curating the vibes at major NFT and Crypto conferences around the world.
First event of this series: The Sandbox and Party Degenerates Jungle Party at the Non Fungible Conference (05.04 in Lisbon, Portugal)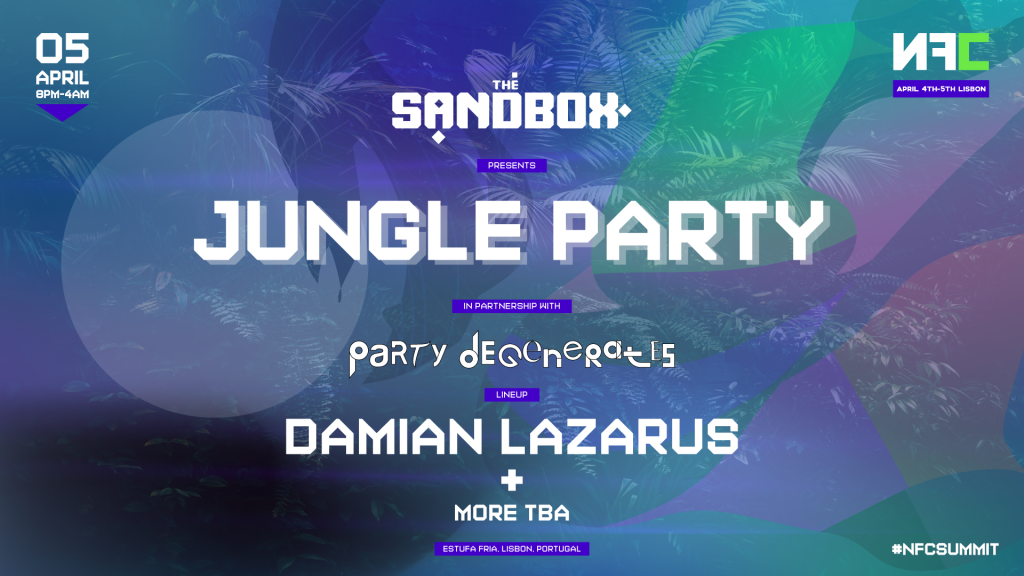 We are excited to co-organise and curate the vibes at this special event where PD token holders will have free access (1PD = 1 ticket). While we don't have a Lisbon background, other traits will unlock extra utility. Additionally, 20 tickets for the Non Fungible Conference will be raffled at a 50% discount. We will give more information on this in the upcoming days.
DAO Community Wallet (129.18 ETH & 39 PDs)
First off, we appreciate your patience while we, together with some of the best specialised lawyers in the space, thoroughly and extensively explored all possible solutions to having the DAO set up in Switzerland while not being qualified as a security with the corresponding legal necessities (prospect, registration with the i.e.: Securities and Exchange Commission, or, in our case, the Swiss Financial Market Supervisory Authority) and/or having its members bears significant risks of unlimited liability.
The options include: issuing new governance tokens or using existing PDs as governance tokens, setting up a separate company or foundation for the DAO, trusts, options for how we can justify the recurrent transfers from PD's secondary market sales to the DAO without being legally bonded to it, and many other implications and considerations. In short, we looked into all possible angles.
While we took a very progressive approach to most topics, such as art, the project's mechanics, the token's utility, etc., we take a very conservative approach to legislation, and follow all of the necessary steps to ensure that we are in compliance with the law, which will consequently ensure the long-term well-being of the project and of all of us as participants. In other words, our utmost priority was, and is, to make sure nobody ever needs to go to jail. 🙂 Even though this has decelerated us to some extent compared to other projects that are perhaps carelessly executing fun or rewarding concepts, we believe that not taking these integral initial steps could lead to eventual legal issues.
We've made a lot of progress and have many possible options; however, there is no "perfect" and no "one fits all" solution for DAOs. Until a proper legal framework for DAOs is created that enables DAOs to operate fully decentralised with limited liability, have legal recognition, and provide for easy taxation, every current legal setup comes with its benefits and downsides. Most importantly, the legislation is still unclear on the topic and there is no certainty of application at this stage. With the enormous autonomy that DAOs can unlock together with the potential for profits without the use of traditional currency, the potential for market manipulations are undeniable, meaning that sooner or later the long arm of the law will come knocking. We saw this recently with the SEC investigation into NFT creators and marketplaces, and with OpenSea delisting many collections that qualify as DAOs. In other words, before giving the DAO a firm, legal structure, it would be sensible to take extra time to investigate – which could take several months and may not yield a guaranteed and ideal outcome.
The good news is that we can decide not to wait and start using and deploying the funds for community initiatives immediately.
Solutions
Keeping these considerations in mind, we propose two potential solutions on which you will ultimately vote and decide.
Solution 1
We run the community wallet under DAO principles without being legally and technically a DAO. What this means is that you would have complete control and independence of proposing and deciding on community-driven initiatives and on how to use the funds, but we would eventually execute the payments on our end.
Our proposal: We use snapshot.org for managing the community wallet and we set up votes through a simple mechanism of 1PD = 1Vote (other solutions can be also considered). The community will appoint a Community Wallet Committee (3 people) that will take care of selecting and managing the initiatives and of getting the community to vote on them. The community will elect (vote) the committee based on an initial application of candidates, and candidates will serve for a term of 3 months. The community will then decide on the amount of compensation for committee members, which will be paid monthly from the community wallet. Each committee member can be re-elected only once (for a maximum of 6 months total), thereby ensuring a healthy rotation and that there will be no professionalisation of the role.
Advantages:
We can start operating immediately and support future and current initiatives, such as the metaverse merchandise by DigitalCoy & IggyKov.
The community can propose, decide, and vote on initiatives independently.
There is always the possibility to give unpaired. legal DAO structure at a later stage once we have certainty on the scope and application from a legal perspective
Disadvantages:
No financial rights are assigned to token holders (no payouts of the treasury).
There will be a need for a trusted intermediary to execute transactions on the blockchain (unpaired LTD).
There are limitations on engaging in contractual obligations with vendors, partners, etc.
Solution 2
We wait in order to establish a pure DAO from a technical and legal point of view. This could take at least a few months.
Advantages:
Once established, the DAO should have a separate legal structure, which would allow us to enter into contractual obligations.
We would potentially be able to assign financial rights to holders.
The governance would not be through third parties but would instead be controlled exclusively by code.
Disadvantages:
The possible outcomes are uncertain at this stage.
Delays could occur in using the community wallet funds and in deploying initiatives.
We would incur high legal costs by further exploring legal solutions.
Co-designing our approach
Solution 1, despite not being technically a DAO, complies perfectly with the spirit of PD and the vision that we had as well as the scope for the community wallet, which was basically to finance community-driven initiatives as opposed to make investments into unrelated projects and divide profits. We do, however, respect and understand different arguments and visions. Hence, we are putting this to a vote next week. If Solution 1 gets the most votes, then we will begin by setting up the snapshot.org space and start additional voting initiatives regarding the structure and committee needed in order to operate. If Solution 2 wins, then we will dig deeper with the community in the next weeks on investigating possible legal challenges and options.