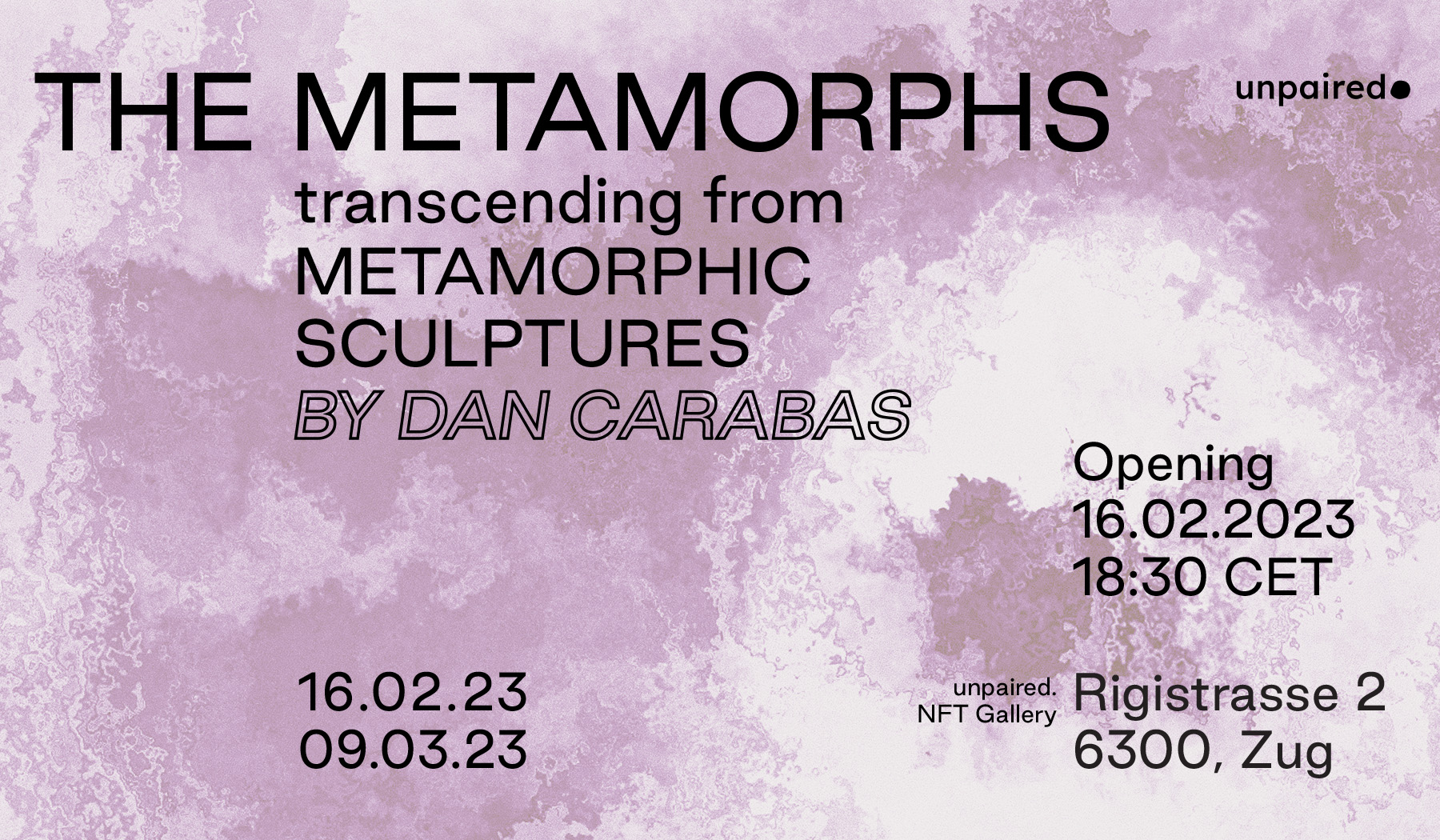 THE METAMORPHS


transcending from METAMORPHIC SCULPTURES
16 February – 9 March 2023
Organiser
unpaired. NFT Gallery will feature the METAMORPHS collection with 50 unique NFTs alongside two physical artworks METAMORPHIC SCULPTURES by Dan Carabas.


Venue
unpaired. NFT Gallery
Crypto Valley
Rigistrasse 2
6300 Zug
Switzerland


Opening Reception
We are delighted to invite you to the opening reception on Thursday 16th of February at the unpaired. NFT Gallery.
About the Artist
Through a combination of photography and animation, Dan Carabas' works blur the lines between the physical and the digital, creating a new form of art that transcends traditional boundaries. The bodies in these animations have been manipulated and altered in a variety of ways, from the subtle to the extreme, however, each animation still captures the essence of the human form in its originally shaped sculpture, creating a striking visual contrast between the real and the virtual.