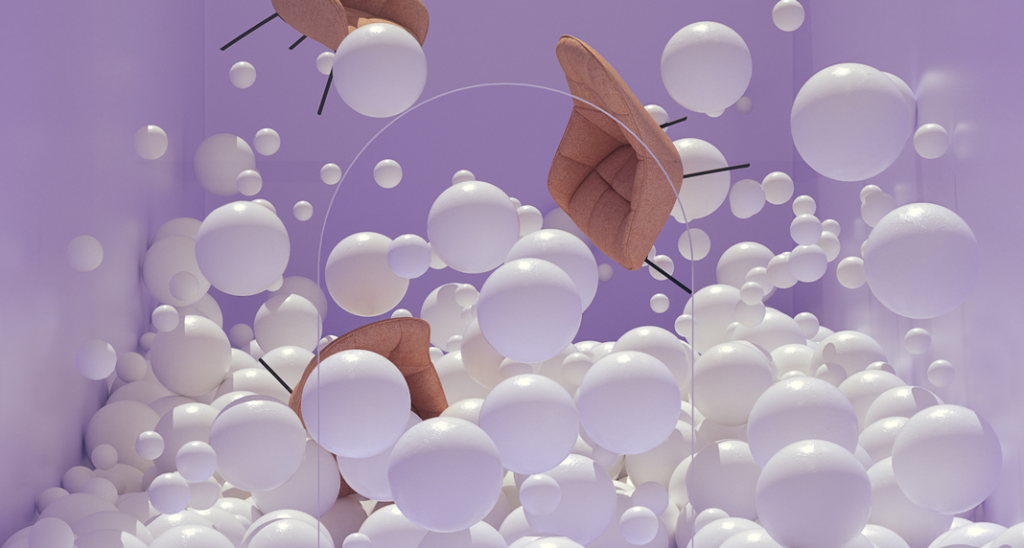 We live in a world where human connection relies increasingly on digital technologies. We communicate without talking, and we filter emotions through a screen. Furthermore, the pandemic has left so many of us feeling emotionally displaced and separated from the natural realm. A 2020 Harvard survey found that six out of ten American young adults say they are "miserably" lonely. We must work to make this right. The value of human contact is irreplaceable.
History has proven that what defines technologies and their role in society – and whether they enhance humanity's quality of life – is how they are being used and implemented.
Today we unveil Unpaired. – a cultural multiverse that connects humanity while bridging the gap between the digital and physical worlds.
At Unpaired., we embrace innovation and technological advances by design. We experiment with things. We are curious by nature. We like to do things differently, and we believe there is no limit to what can be achieved. We use emerging technologies to push the boundaries of creativity and drive innovation while keeping humanity at the centre of everything we do.
Unpaired. becomes the new home of the Party Degens NFT Collection, creating a broader ecosystem where the existing collectors play the central role.
With this in mind, we expanded our team considerably. New leaders, creative builders, and visionaries devoted to excellence become part of the Unpaired. family each day. They are passionate about their work, share the degenerate spirit, and contribute to turning our ambitious ideas into reality.
NFTs with a view
The digital culture we now live in was hard to imagine twenty years ago. As visual art is constantly evolving, we are proud to announce the Unpaired. Gallery – the first physical NFT gallery in Switzerland – opening its doors this June.
Located within the Crypto Valley – home to Ethereum, Cardano, Tezos, Solana, Polkadot, and Nexo to name a few, the Unpaired. Gallery is set in the iconic lake-front building at Rigistrasse 2 in Zug. The place used to house The Huberte Goote Gallery, famous for exhibiting various art collections of the Richemont Group, belonging to the Richemont Art Foundation established in 1964 and the Cartier Foundation.
The Unpaired. Gallery will foster some of the world's most distinctive artists and emerging talents within the NFT community while allowing visitors to experience art through the use of innovative technologies.

Its "physicality" won't limit the imagination of digital art; instead, it will bring people together and serve as a place of connection and knowledge sharing.
Celebrating life
Can there be a functional monetary system where participants get rewarded for creating meaningful connections? Can we finally go back outdoors without the feeling we are "losing" opportunities online?
The $unpaired coin will reward IRL human connections while incentivizing creative and social experiences.
We are currently working with extraordinary minds within the crypto and academic space to bring this revolutionary concept to life. In parallel, we are working on a mobile app that will support the tokenomics and concept. It would be degenerate of us to share further details about the mechanics behind it, before the token is ready for deployment.
rEVOLUTION drop
The "Why?"
We envision as many different answers to this question as to the number of collectors, and even more. Non-token-holders have their opinion too!
The main reason behind this drop is to do something that hasn't been done before, have fun, allow collectors to decide the final look of their NFT, attract new collectors for whom the art represents the first criteria of decision, and give tokens a different artistic expression for those who like different artistic styles.
One of the different aspects of art is that it generates contrasting opinions on its style, intention, and subject. What do many of the beloved classics today have in common? They all were once ridiculed and misunderstood. If we agree that bold art inspires debate and fuels strong viewer reactions, whether positive or negative or a mixture of both, then perhaps we can agree that universal consensus is the antithesis to an artist taking creative risks.
Although we appreciate the divisiveness that arts create, this is not functional to our broader goal if potential Party Degenerates, who could enrich the community, discard the membership because of the membership card design. We would like everyone to feel connected with the art. We are introducing three new designs and style variations of the current PD collection.
The Mechanism:
Inspired by evolutionary Game Theory, the rEVOLUTION is a non-inflationary free drop exclusive to token holders where collectors will have the option to exchange the current token (or choose to keep the original) for one of the new PD NFT with equivalent traits but with different interpretations of the initial designs.
The timeframe for minting the rEVOLUTION drop will be limited and the decision of the token holders will be leaving a permanent mark on the final PD Collection, which will encompass four different designs within the 10K total token supply. Eventual future owners won't be able to reverse this decision.
An additional twist will be revealed next month, making collectors' decisions about keeping the original, or switching to a new design, even more exciting and challenging!
It's experiential, beyond logic, and beyond words.
The Artists:
Always looking at bringing new artists into the NFT ecosystem, we invited two extremely talented illustrators to envision the PD rEVOLUTION.
The artists' names will be revealed after the rEVOLUTION mint is completed. This will allow collectors to actively participate in determining their final NFT without being influenced by the artists' persona and instead connect to the art directly.
Each artist will curate a signature style collection on their own, while they will collaborate on the third.
The Art:
Sneak peeks are back and this time, designs will be revealed in full throughout the build-up to the drop. Below is a sneak preview of the three collections.
The drop is scheduled for the end of March, weather permitting! 🙂
CI & 2FC
While the new communication platform will be ready in the spring, we are already moving the official communications to unpaired.com/news. Each announcement on the website will be followed up by a message in discord and Twitter to inform about it. With this approach, in the unlikely event that our secured discord gets hacked as it happens so often to many projects out there, you will know that unless an official announcement is on the website as well, it is not genuine. No important messages will be delivered by discord only. We call it 2-Factor Communication.

On the topic of new communication tools and approaches, we have appointed CI as community Lead. CI is not a single person. CI stands for Collective intelligence – an enhanced capacity that is created when people work together to mobilise a wider range of information, ideas and insights. We believe that community is at the core of the Web3 movement, and cannot be left in the hands of a single person, regardless of how skilled or funny or inspirational this person can be. This is an experiment we launch to challenge the status quo on how NFT projects interact with communities and will go hand in hand with the new communication platform we'll release later this year. It is a collective responsibility to make things right. CI is all of us.
The bedrock
5000ETH are secured and insured, currently yielding between 5.2% and 5.9% per year in an institutional-grade staking mechanism that includes ETH2 and XTZ.
DAO Community Wallet (128.0917452 ETH & 39 PDs) & Foundation (27.71323016 ETH)
Despite the challenges of legally incorporating a structure without permanent ownership, like a DAO, we are still on track to present the initial DAO Wallet proposal to the community by next month, while having it up and running by the end of Q1.
More info on the London based unpaired. Foundation soon.