Bringing the best events to the Big Apple during NFT NYC

21st JUNE
Music3 Live Launch @ The Mirage w/Deadmau5 & more (Partner Event)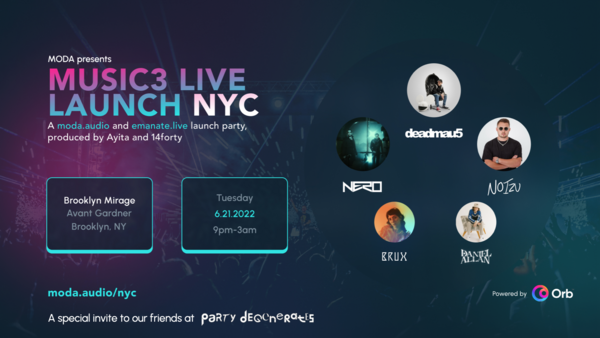 Free access for PD NFT holders.
22nd JUNE
Cyberpunk Vol. 4 @ VR World w/Sidewalks and Skeletons feat. Cashforgold, Pussy Riot & more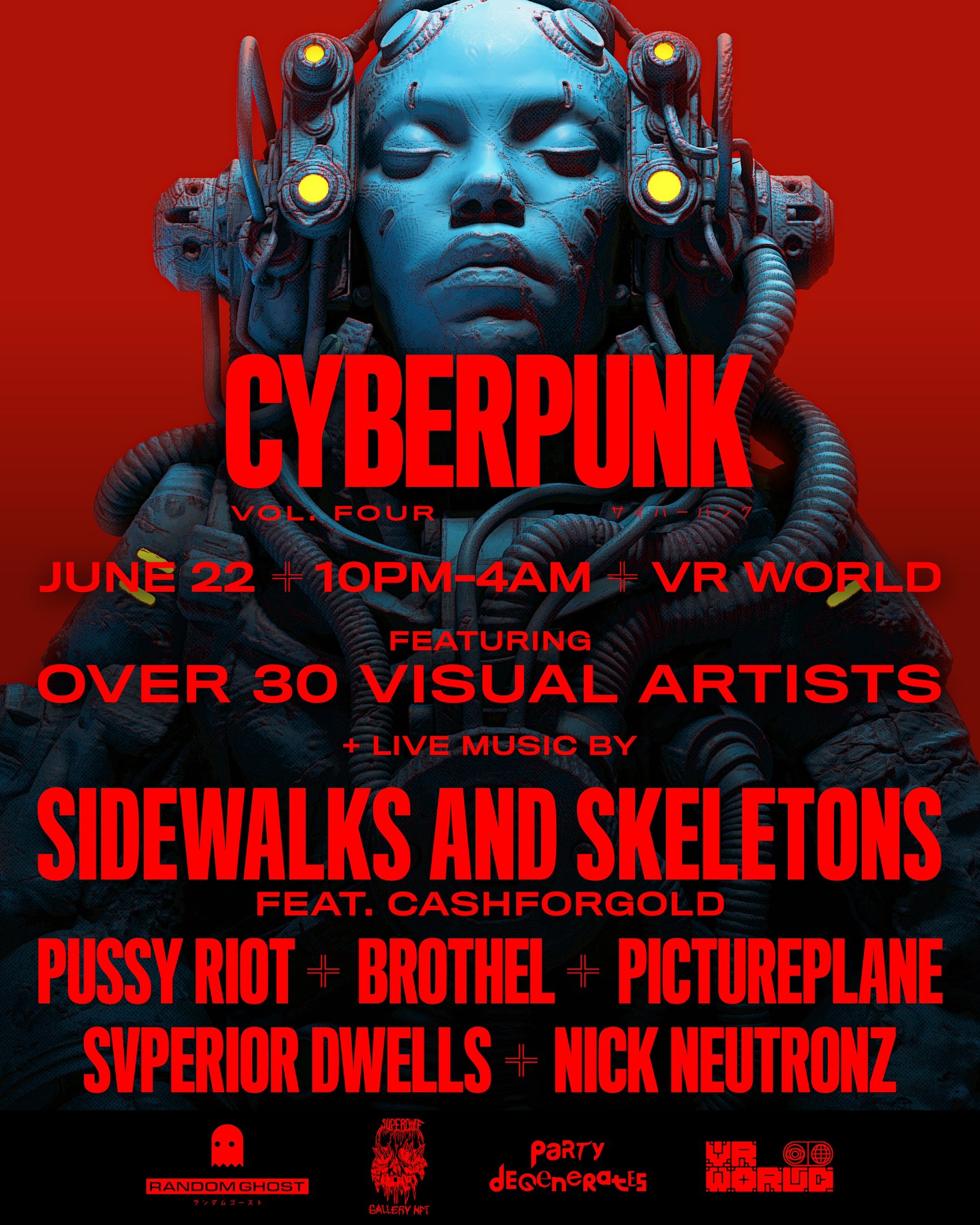 Organised in partnership with VR World and Random Ghost
The event will be live-streamed on stageverse.com.

23rd JUNE
DIPLO, Blond:ish, Plastik Funk, Seedphrase, Special Guest & more @ The Palace NYC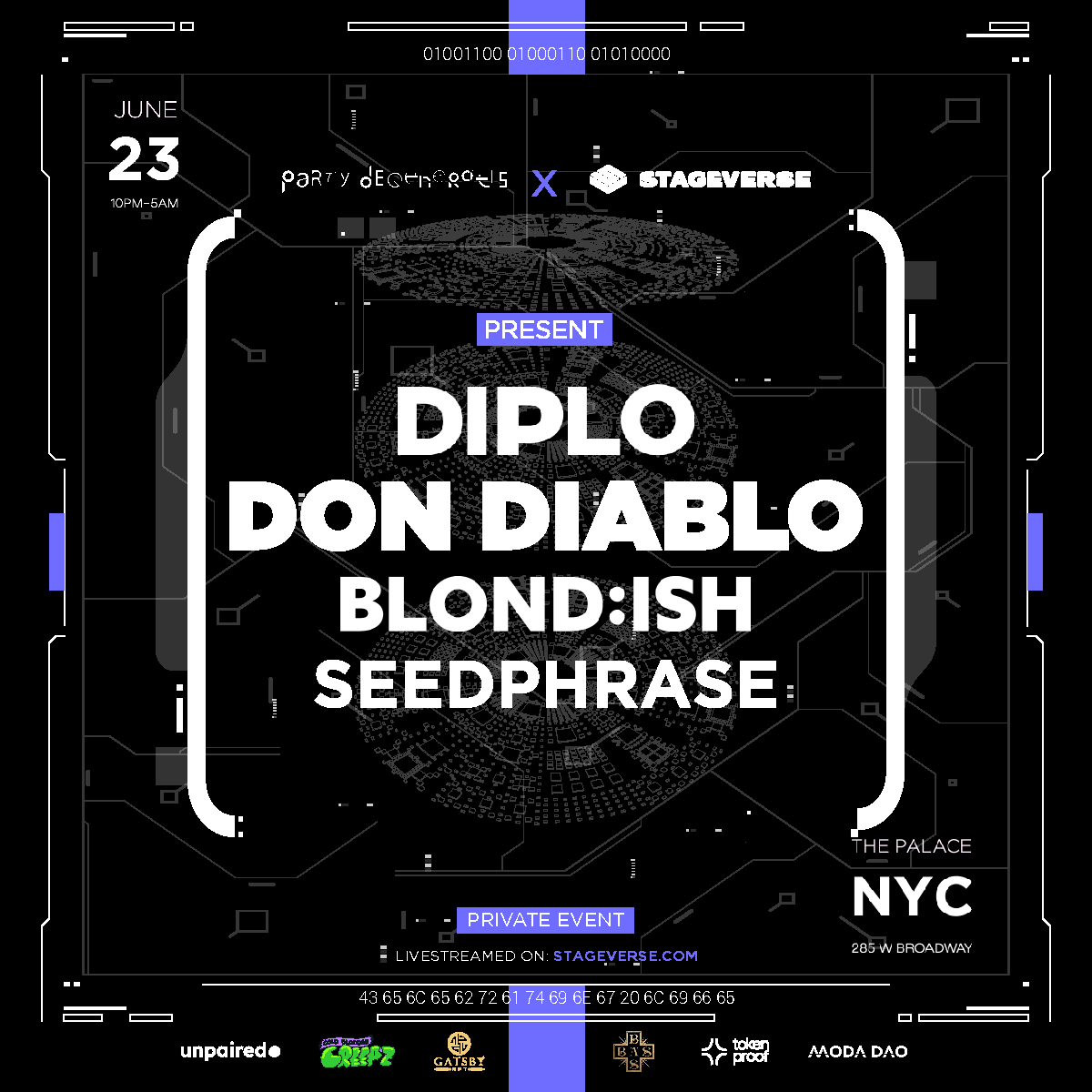 We are beyond excited to announce our humble NFT NYC event in partnership with Stagevers. Our stacked lineup will feature Diplo, Don Diablo, BLOND:ISH, Seephrase, Plastik Funk and more.

PD NFT Holders can claim a +1 ticket per wallet.
Trait activation
VIP wristband trait holders have priority and a 20% discount on VIP tables, or can claim a high table on the main floor for free.
Seedphrase PD top-hat trait holders get access to PD founders' table and backstage access during Seedphrase's performance.
The event will be livestreamed on stageverse.com.

We look forward to seeing you all IRL, living your best PD lives!