unpaired. Gallery Opening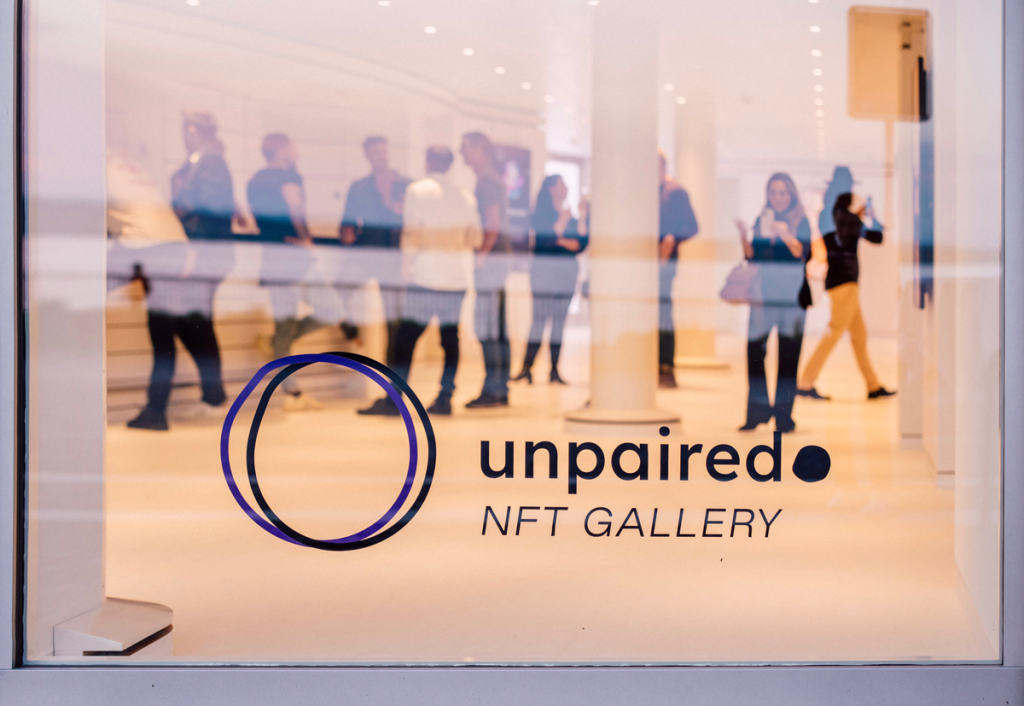 The unpaired. Gallery represents the next evolution of art as we understand it. Experience a physical world of digital art starting June 3rd 2022.
With a strong orientation towards Swiss and non-European art, the gallery has welcomed shows by Rolf Iseli, Uwe Wittwer, Alfred Haberpointner, Kaspar Toggenburger and numerous curated group exhibitions dealing with African and Asian heritage. With its classical art locus, the unpaired. Gallery's brick-and-mortar venue communicates a profoundly new understanding of art today. Rewind to thirty years ago, society was radically transformed by the internet. Suddenly faced with an unprecedented amount of available information, societal and artistic challenges were in managing, parcelling, organising, and distributing data. Art had to invent an updated notion of genius which centres around one's mastery of information and technology. Consequently, its materiality became different too.
With its inaugural program, the unpaired. Gallery will serve as a platform for emerging ideas that lie at the intersection of art and technology and for open dialogue and exchange beyond and across borders, backgrounds, and ideologies.
The program will not only include exhibitions of ground-breaking OGs NFT artists who take part in defining the artistic discourses of our times, but it will also offer emerging artists the opportunity to present new ideas and exhibit innovative work. The program is accompanied by private events for members or exclusive auctions for token holders.

View the opening event photo gallery here.